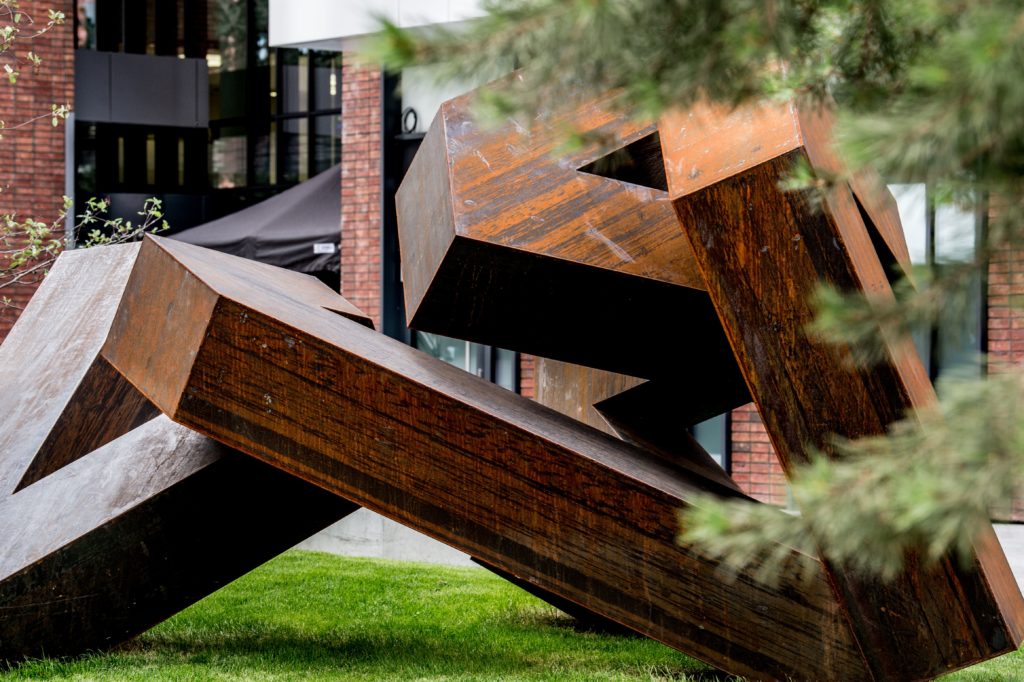 We are proud to announce that Manifest2020.sk is now an official partner to the New European Bauhaus!
The New European Bauhaus initiative connects the European Green Deal to our living spaces. It calls on all Europeans to imagine and build together a sustainable and inclusive future that is beautiful for our eyes, minds, and souls.
The New European Bauhaus is a creative and interdisciplinary movement in the making:
It's a platform for experimentation and connection, fostering collaboration across thinkers and doers who want to design our future ways of living together.
It's a bridge between the world of science and technology and the world of art and culture.
It's an invitation to change perspective and to look at our green and digital challenges as opportunities to transform our lives for the better.
It's a fresh approach to finding innovative solutions to complex societal problems together through co-creation. The initiative aims to shape our thinking, behaviours, and markets around new ways of living and building, including by influencing public procurement.
In Manifest 2020, we took steps to become an ambassador of the New European Bauhaus in Slovakia and in Central European region.
"NEB in Slovakia: Advancing the green cultural transformation"
Manifest 2020 has become a platform of industry leaders, experts and innovators in sustainable architectural design and construction, cultural and creative industry, financial sector, social ecology, green energy, circular economy, climate change adaptation and mobility with its members representing professional organisations such as The Passive House Institute Slovakia, Slovak Green Building Council, Slovak Chamber of Architects, Chief City Architect of Bratislava, Buildings for The Future, Institute for Urban Development, Build in Timber initiative, the biggest creative and cultural hub in Slovakia – Nova Cvernovka, and others.
This unique cross-sector platform incorporating actors from different fields has the ambition to connect more stakeholders on the national level, including municipalities and self-government, educational and scientific institutions, business alliances, private companies and professional associations, cultural and other non-governmental organisations, in order to bring its vision into a gradual, yet fundamental and much needed shift of societal paradigm. We believe that change cannot be built exclusively on technocratic solutions and performance indicators. We want to inspire solidarity, free and creative invention, and to consciously re-evaluate and redesign everyday life. Thanks to creativity, ingenuity and personal commitment, we can change the environment around us and the daily culture. We want to adapt what IS into what IT CAN BE in the sense of "the original is never finished". This adaptation of the physical and social environment must be meaningful and sustainable: It must be useful to all people. We therefore see room for meaningful solutions combining social ecology, environmental sustainability together with our own awareness of their cultural and societal significance, which may be the key for the real green transformation.
The connection of our platform with projects such as Nová Cvernovka makes perfect sense. The story of a group of 100 creative professionals and artists that were pushed out of the old thread factory in a gentrifying area in the wider center of Bratislava but saw the potential of sustaining the human and professional links that had birthed various successful projects through interdisciplinary cooperation, and managed to build the biggest creative and cultural cluster in Slovakia, is a true inspiration. Their common effort created a perfect snowball effect which contributed not only to transformation and regeneration of abandoned school campus into a vibrant cultural hotspot, but made Nová Cvernovka a free and democratic place focused on culture, innovation, environmental sustainability and social ecology. Nová Cvernovka is now home for the community of more than 450 creative professionals, artists, inventors and social innovators and generates a cultural and educational program for the public, which in the last 3 years has been visited by more than 100.000 people. Nová Cvernovka thus represents an ideal space for awareness building and dissemination of innovative ideas and know-how.
Although the renovation done single-handedly by the Nová Cvernovka community itself was successful, the overall green transformation of the campus is still yet to come. It is now aiming to become a carbon neutral zone with the first energy plus building in Slovakia, in addition with implementation of various environmentally friendly and sustainable solutions. As an example of design-thinking within implementation of circular economy principles, in 2020 the community managed to fully recycle 1.100 tons of old construction waste from the previous reconstruction and by using a unique mixture of fractions they built a new walkable and water permeable pavements in the new public park open in the campus.